THE NEWSSTAND ︎︎︎THE NEWSSTAND ︎︎︎THE NEWSSTAND ︎︎︎THE NEWSSTAND ︎︎︎ THE NEWSSTAND ︎︎︎THE NEWSSTAND ︎︎︎THE NEWSSTAND ︎︎︎THE NEWSSTAND ︎︎︎
VISUAL IDENTITY ︎VISUAL IDENTITY ︎ VISUAL IDENTITY ︎ VISUAL IDENTITY ︎ VISUAL IDENTITY ︎ VISUAL IDENTITY ︎ VISUAL IDENTITY ︎ VISUAL IDENTITY ︎



The Newsstand was opened in the Lorimer/Metropolitan G and L train station in Brooklyn sometime in 2013. Curated by Lele Saveri of 8-Ball.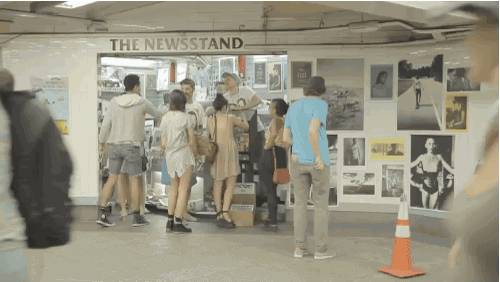 MoMA recreated the entire store in "Ocean of Images: New Photography 2015."

All the subway tiles, zines, photos, and the original hand-painted logo design was on display.